A Mediterranean nation that combines traditions with modernity, Lebanon is the place where you find culture, family, and religions all combined together.  Lebanon is the home of glorious national cuisine, with magnificent beach resorts and the Middle East's most glamorous, hedonistic city (Beirut). It is also blessed with magnificent mountain vistas, majestic ancient ruins and an indomitable, hospitable people. Lebanon rewards the traveler with food for thought and a feast for the senses and the stomach.  
Lebanon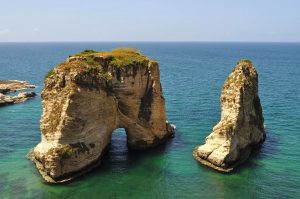 is famous for its beauty, cultural diversity and welcoming people. No matter what the season, there is always something special to enjoy. A pilgrimage through Lebanon is a journey through the history of some of the world's greatest civilizations, with over 5,000 years of recorded history; the country is full of archaeological wonders, waiting to be discovered by visitors to this ancient land. Lebanon features in the Old Testament and its cities were major outposts and seaports in Roman times. Take this opportunity to see the beautiful landscapes and explore the archaeological sites of Lebanon. 
The Statue and Basilica of Our Lady of Lebanon stand as a defiant reminder of Lebanon's Christian history.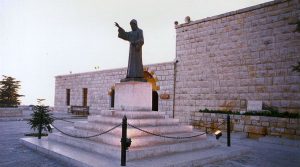 It is probably the most popular Christian shrine between Europe and India. It is also one of the most visually stunning Christian sites in the Middle East, with the fantastic view of the ancient Phoenician coast. 
Harissa is an important center of Christianity in Lebanon, and is home to several sites of interest, including the Basilica of St. Paul and the Papal Embassy. Nearby in Beirut is the Cathedral of St. George, one of the oldest Catholic churches in continual use in the Middle East.
Reserve your journey now!